Brown County Music Center Information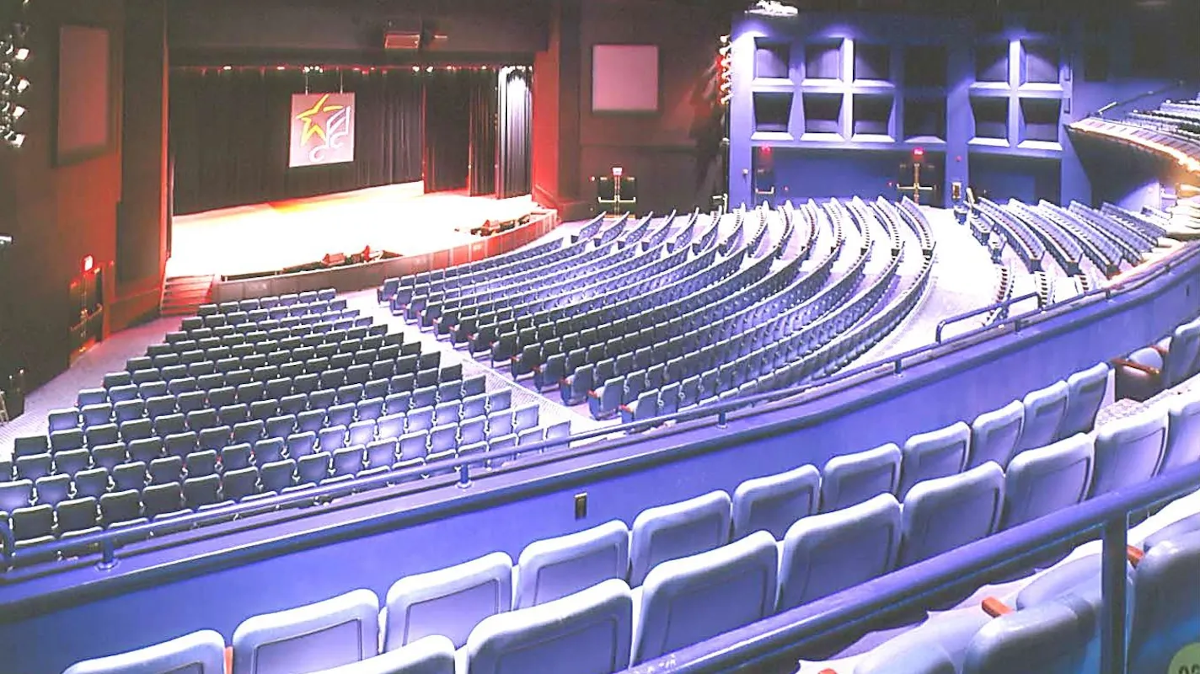 The Brown County Music Center is a 2017-seat live performance venue at 200 Maple Leaf Blvd in Nashville, Indiana. The center was about a decade in the waiting after the Little Nashville Opry burned in 2009, which left an entertainment gap in the lives of Brown County residents. The vision behind the center was to bring the same energy and love that the old venue brought to the community but modernized for the needs of today's music lovers and fans. The venue was set to open in late August-early September but held a soft opening in August to show off the art chosen for decorations as well as test out the sound systems to make sure that they were perfect for the viewing and listening experiences that the owners want for their patrons. August 24 is recognized as the opening date with Vince Gill as the opening act.
Today, the venue is a picturesque part of Nashville's Brown County community. Nestled on the banks of Salt Creek and less than one mile from Indiana's largest state park and the village of Nashville, the music center is set to bring tourism and the love of live performance art to town. The owners have already arranged a full season's long schedule of shows ranging from concerts from the best musicians and bands in rock, blues, country, jazz, and more to special events and live shows to surprise guests or celebrate the holidays. The venue's design was made so that fans could enjoy top-level acoustics and great live music as well as the scenic vistas and areas around the Midwest. Every show brings guests and patrons through the untouched acres of forest that surrounds Brown County to reach the front door and the lavish decorations and facilities that could only come from Nashville Indiana.
Before or after the show, guests, visitors, and patrons can also enjoy the village of Nashville that offers a mix of specialty shops, eclectic arts and crafts, a local music scene, and other treats to make your visit to the Brown County Music Center all the more meaningful. When you take a trip down to the music center, you are doing more than enjoying world-class music and performance art, you are also taking part in one of the country's best vacation spots.
See the links below for more information on the Brown County Music Center:
Brown County Music Center Parking:
Find out more about parking at the Brown County Music Center.
Ticket Policies:
Read about our ticket guarantees and strict ticket verification policies.
Brown County Music Center Seating Chart:
View the Brown County Music Center seating chart and read seating information.