Brown County Music Center | Nashville, Indiana
EVENT RESCHEDULED TO SATURDAY 27TH JANUARY 2024. Originally Thursday 2nd November 2023. All original tickets are still valid!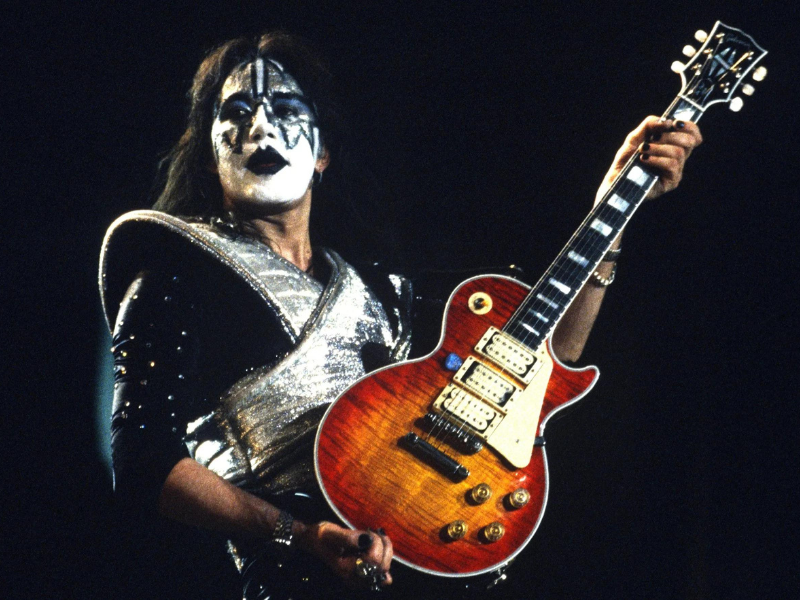 It's time to catch a Rock and Roll Hall of Famer when he lands in your city! If you haven't guessed, Ace Frehley from KISS is going on a solo tour. He's coming back on stage to dazzle long-time fans with his most famous tracks! Are you ready to catch the 72-year-old legend live on stage?
The former KISS lead guitarist is bringing his album of hits across cities in the United States, including a highly-anticipated stop in Nashville, Indiana! The city isn't just for country stars, it's for rock and roll too! He'll perform at the Brown County Music Center on Thursday, the 2nd of November, 2023.
Mark your calendars for the rock icon's show in Nashville! Tickets to Ace Frehley are on sale right now. Secure your spots at the show by clicking 'GET TICKETS' before it's too late!
Let's talk about the one and only Ace Frehley. You might know him as the original lead guitarist and co-founding member of the legendary hard rock band Kiss. This guy is a true guitar hero! Ace Frehley, also known as The Spaceman or Space Ace, was there right from the start when Kiss blasted onto the scene in 1973. He shredded his way through the band's early years, giving us those iconic riffs and face-melting solos. It was a wild ride with Kiss, and Ace was at the heart of it all. But like all good things, Ace's first run with Kiss came to an end in 1982. He left the group but didn't hang up his guitar for good. No way! He formed his own band - Frehley's Comet. Cool name, right? With Frehley's Comet, he dropped not one but two killer albums.
And then came the moment that garnered mixed emotions from all the fans. Ace went solo! His guitar skills were on full display, and he wowed audiences with his aggressive, atmospheric, and melodic playing. And he definitely made it big when he reached platinum status.
In 2020, he dropped his most recent solo album, "Origins Vol. 2." Guitar World magazine recognized Ace's talent by ranking him as the 14th Greatest Metal Guitarist of All Time. That's no small feat, my friends. He's not just a guitar maestro; he's a showman too. Ace is known for his "special effects" guitars, like the one that shoots smoke from the neck humbucker pickup or the custom Les Paul that lights up in sync with the song tempo. It's a visual and auditory spectacle! Top it all off, Ace Frehley was inducted into the Rock and Roll Hall of Fame in 2014 as a member of Kiss.
So, whether you're a die-hard Kiss fan or you just appreciate killer guitar skills, Ace Frehley's luve show is something you can't afford to miss. He's a rock icon who's been melting faces with his music for decades, and he's not stopping anytime soon! This may be your last chance to catch the artist live. What are you waiting for? Grab your tickets to Ace Frehley's show in Nashville right now!