Brown County Music Center | Nashville, Indiana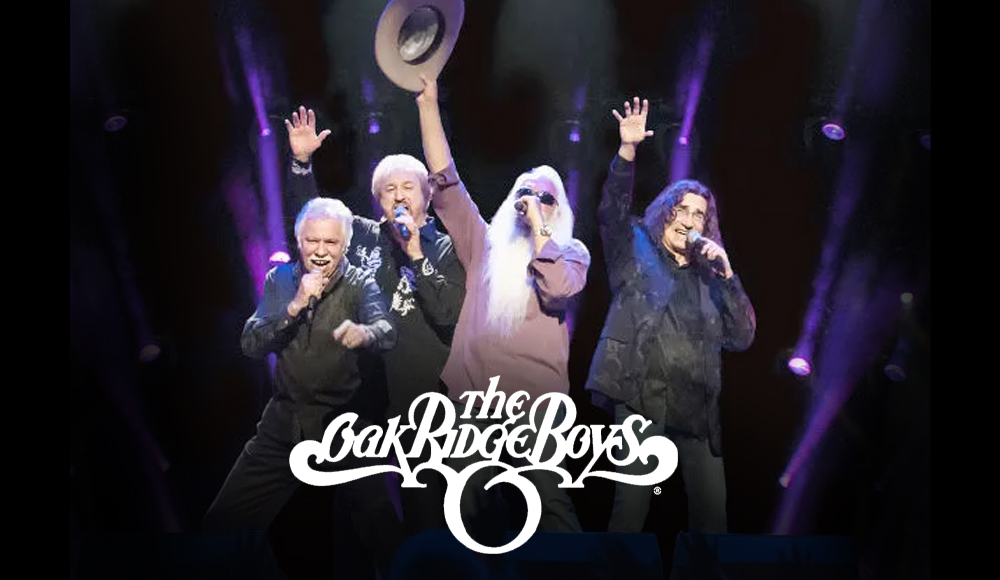 The nation's acclaimed country vocal quartet hailing from Oak Ridge is celebrating 50 years of their signature harmonies. Extending its massive headlining "Front Porch Singin' Tour", the group is stoked to celebrate its golden milestone, one that many bands and vocal acts don't get the luxury of achieving. Boasting five decades of gracefully serving its country and gospel-rooted music to a global audience, their masterpieces run deep in American history. A rare milestone celebrated by many bands and groups alike, The Oak Ridge Boys are inviting their fans of all generations to come and sing along at their golden shows. They're also bringing the legendary party to the stage at Brown County Music Center on Friday, November 3rd this fall. With over 30 records and 14 #1 hit singles, they surely are deserving of their induction into the Country Music Hall of Fame. A legendary night of harmonies awaits. Book your tickets now!
Known for its astounding gospel-infused country harmonies, the boys have been around for well over fifty years since its official launch as The Oak Ridge Boys. With over 30 studio records and 17 #1 hit singles up their sleeve, their masterpieces bagged tons of awards, acclaim, and fans for their unique sound, vocal ability, and lyrical hooks.
Celebrating a golden milestone on tour, the boys are inviting their fans (of all generations) to their Front Porch Singin' Tour. Named after their newest album, you can expect the quartet to perform new music alongside their biggest hits and legendary fan favorites.
"When we sing on a note, we're not like barbershop harmony, which seems almost perfect harmony," Duane Allen told Billboard. "When we sing, there's an edge to it. Instead of harmonizing in perfect harmony, we're more like four Peterbilt trucks headed right at you on an interstate highway."
The Oak Ridge Boys' legendary catalog isn't built on pitch-perfect harmonies. They're built on pitch-perfect feelings whose vocal abilities are able to communicate messages that strike the heart. This is much seen in their hit singles such as "I'll Be True to You", "Elvira", "Bobbie Sue", "It Takes a Little Rain (To Make Love Grow)", "Make My Life with You", "Lucky Moon", and many more.
"To be anywhere with anyone for 50 years is an accomplishment, and we are celebrating!!" Allen shared in an official statement of their newest trek. "Come out to one of our shows and sing along with us!"
Reaching fifty years as a band is definitely no joke. The band's history predates all four current members, formed in 1943 as Oak Ridge Quartet. All of them at one point replaced a member in the band's historical roster. Putting that aside, the fine men are committed to standing strong, and living out their passion for years to come.
"I was 25 years old in 1973 when I joined The Oak Ridge Boys," the youngest member at age 75, Joe Bonsall, shared. "I am 75 years old in 2023, and I am still an Oak Ridge Boy. It has been and still is an amazing ride."
With even more music in the works, The Oak Ridge Boys are definitely here to stay. An amazing Jubilee show awaits as they carry on with the "Front Porch Singin' Tour". Book your tickets now!