Brown County Music Center | Nashville, Indiana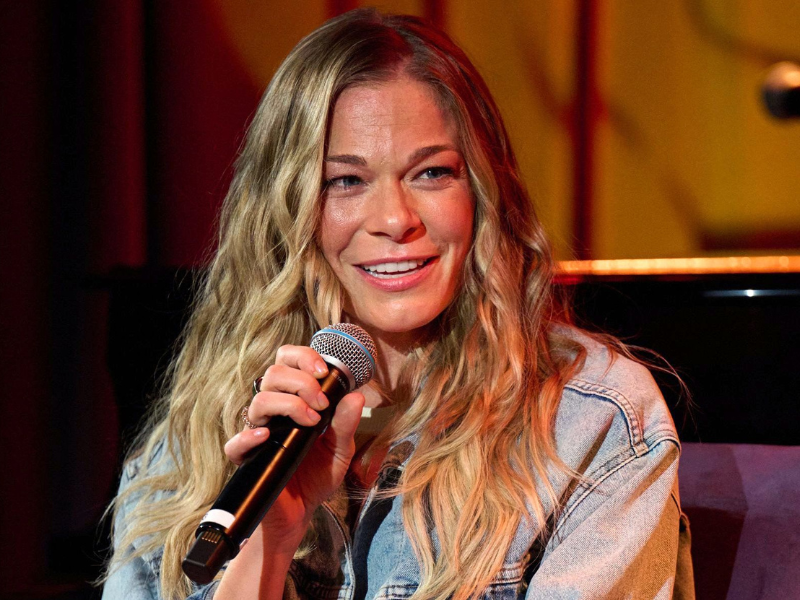 The seasoned country star LeAnn Rimes is proving she's not going out of style any time soon! Having just released a brand new single, "Innocent," she's also added new dates to her tour.
The story… so far is LeAnn Rimes's critically acclaimed tour. People have been flocking to see the country music star, jamming out to all her greatest and newest hits. This time, the trek for the fall leg is taking her straight to Nashville, Indiana.
If you haven't had the chance to catch LeAnn Rimes live, this is the perfect opportunity! She's bringing the show to Brown County Music Center on Sunday, the 22nd of October, 2023. Get ready to have an unforgettable experience in one of the biggest country shows this year!
Catch LeAnn Rimes at the Brown County Music Center by securing your tickets to the show right now. Click 'GET TICKETS' to purchase yours!
LeAnn Rimes is a country music star who rose to fame at only 13 years old with her first single, "Blue." She turned into one of the BIGGEST country icons at the peak of her career in the 90s to the early 2000s. She has even had 40 international chart toppers. She has sold 20.8 million albums in the United States, and over 37 million records globally. Billboard listed her as the 17th most successful artist in terms of sales during the 1990–2000 decade.
Every person has heard her pop single "How Do I Live" at least once in their life, and it was a major success which showcased LeAnn Rimes as a diverse artist. It was hailed as one of the best-selling singles of the 90s! Following this, she also released other hits like ""I Need You" and "Can't Fight the Moonlight," which was featured as a movie's soundtrack.
More recently, she's been working on releasing songs that portray her personal experiences, such as her battle with mental health and other mantras. She also released several Christmas albums well-received by both fans and critics alike. She has also starred in a couple of television films, such as Good Intentions (2010), Reel Love (2011), and It's Christmas, Eve (2018).
This year, she launched her successful the story… so far Tour. Due to high demand, she announced an additioanl fall leg of the tour, and it's taking her to Nashville, Indiana. People from the area, this is your chance to catch the star LeAnn Rimes live! She will be performing at the Brown County Music Center on Sunday, the 22nd of October, 2023. Joining her as the opening act is none other than Abbey Cone, the country singer behind "If You Were a Song" and "The One."
Get ready to witness one of the biggest nights in country music this year as LeAnn Rimes blows you away with her unmatched charisma and talent! This long awaited show has been on the lips of many, and you need to secure your tickets before it's too late. Click 'GET TICKETS' right now before the show sells out!